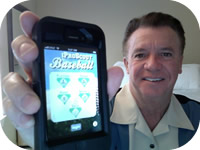 Tim Rock – Owner
Creator of iProScoutBaseball Systems and owner of TLC Sports Tech nologies LLC, Tim is also a baseball scout with over 25 years of experience with three major league organizations. Tim knows how to measure and judge talent, and he used this know-how and his creativity to build a technology-based system to change the way scouting is conceptualized & executed.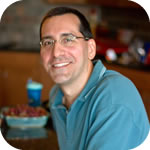 John DiSalvo – Developer
John is the founder of DiSalvo Technologies LLC an Orlando based information technology company specializing in iPhone development, iPad development, database development, website design, hosting and a wide range of technical support. Tim relies on John and his DiSalvo Technologies team to provide I.T. support and construction for iProScoutBaseball Systems.